What's the Difference?
Romans 13:8-14
In the series "Grace is for Everyone"
As a small child, I can remember watching a few educational programs on TV.  One that debuted when I was four years old was Sesame Street. I enjoyed seeing my favorite characters there, including Big Bird, Cookie Monster, and Bert and Ernie.  One of the educational games they played was set to a brief little song.  It was called "One of these Things is not Like the Other," in which you try to identify which item of a group is different.
We're going to play a little "One of these Things is not Like the Other" right now.  Take a look at these images and we'll decide what's different.
First, an image from Sesame Street, showing 4 hats.  Which one is not like the others?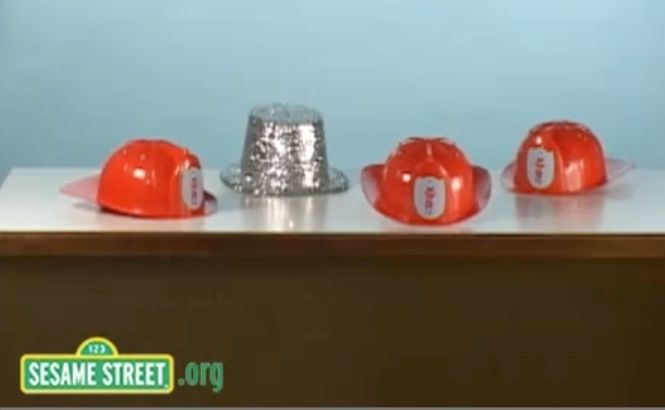 Right, there are 3 red fireman hats and one silver top hat.
Next, another image from Sesame Street, showing four symbols. Which one is not like the others?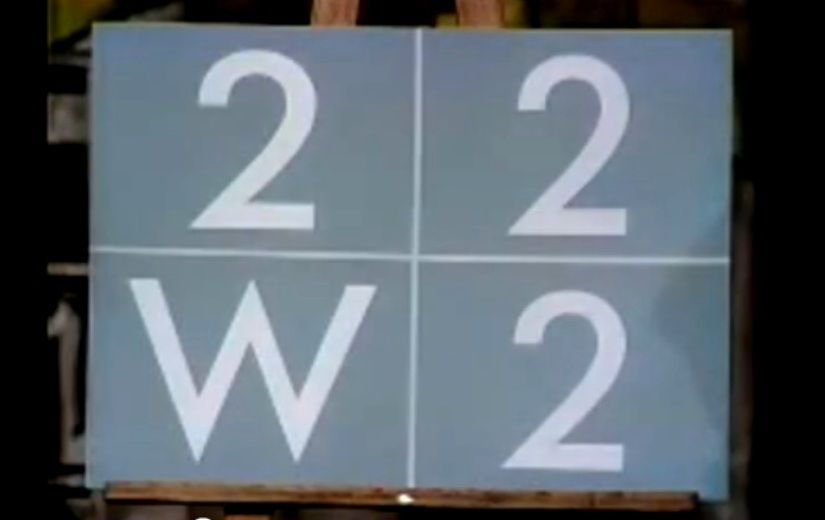 Right, there are three numeral 2's and one letter W.
How about this one, which shows five pieces of fruit? 
Yes, four are red apples, and one is an orange.
Now the next one is tougher.  It shows several birds standing on a beach.  Which one is not like the others?
Did you see the lone goose standing among this flock of flamingos?  (Just right of center, shorter bird.)
OK, this one is even tougher.  It's a photo of a herd of sheep lined up across a road. 
Which one is not like the others?  Can you see it?
Right in the center of the image there's a white sheepdog.
Have you ever thought about what differentiates Christians and non-Christians?
In his letter to the Romans, Paul has already named the key difference.  Back in Romans 10:9, he wrote, "If you confess with your lips that Jesus is Lord and believe in your heart that God raised him from the dead, you will be saved."  The key difference between Christians and non-Christians is Christ – that he is our Lord, the One who reigns in our lives, reshaping our attitudes and behaviors so that he and his kingdom are first and foremost in our lives.
Paul has a second key difference in mind that comes from Jesus himself.
One day when Jesus was teaching the people, various religious leaders interrupted to challenge him.  One of them, a lawyer, asked him to identify the greatest commandment in the Law. Jesus responded with two:  "You shall love the Lord your God with all your heart, and with all your soul, and with all your mind" and "You shall love your neighbor as yourself" (Matthew 22:34-40).
Later, on the night Jesus gave himself up for us, during the meal he shared with his disciples, he said to them, "I give you a new commandment, that you love one another. Just as I have loved you, you also should love one another. By this everyone will know that you are my disciples, if you have love for one another" (John 13:34-35).
Paul continued to teach what Jesus had taught:  that love is to be the difference that identifies a person as a disciple of Jesus Christ.
Paul has already urged the Romans to "let love be genuine" and to show that love by "outdoing one another in showing honor" (Romans 12:9).  Now he says, "Owe no one anything, except to love one another" (Romans 13:8).
Some interpreters miss Paul's point here and use this verse to teach that Christians should never go into debt.  But what he taught just before this was that Christians should be people who pay to others whatever is due them, whether taxes, revenue, respect or honor.  In other words, pay it off.  "Owe no one anything, except to love one another."  Pay off other debts, but love is debt that can never be repaid.
But how can we say that love is a debt?   We owe a debt because we have received something without our having paid for it.  We have received forgiveness, grace and relationship with God Christ, and we didn't do anything to buy it ourselves.
Here's the way the writer of the letter of 1 John put it:  "He [Jesus] laid down his life for us – we ought to lay down our lives for one another" (1 Jn 3:16); and, "Beloved, since God loved us so much, we also ought to love one another" (1 Jn 4:11).  You're wondering, "Where's the debt?"  The word translated in both verses as "we ought" literally means "we are indebted."  So, since God loved us so much, we are indebted to love one another.
Even more, we don't have to figure out on our own how to love.  Paul already revealed that we have this love in us.  In Romans 5:5, he wrote, "God's love has been poured into our hearts through the Holy Spirit that has been given to us."  God's love already fills us through the Spirit.  It is a present reality.  But learning to love the way Jesus calls us to love requires giving up our old selves and "putting on Christ" so that we no longer live by our selfish desires and ungracious motives.
We would probably all agree that love means doing nice things, especially for people close to us, for people we care about.  For a loved one, we might give up the last piece of pizza or share the last piece of pie.  We might help a friend graciously and generously.  But God's love calls for more.
Paul says that the commandments in the Law are summed up by the command to "Love your neighbor as yourself."  In fact, that statement fulfills the Law.  He says that love does no wrong to a neighbor, just as he called us not to take revenge or give back evil when we receive evil in chapter 12.
Love, then, always looks for the good of another person and puts that first before self.  We are to surrender our self-centered and ungracious attitudes toward others so we can show them God's love.
That might mean that we smile and kindly help someone who has been rude to us.
It could mean that instead of insisting that our voice must be heard because our viewpoint on a topic is "right," we listen respectfully and consider what others have to say.
Love might cause us to give up our fear of talking to someone we don't know or who is different from us and take the initiative in welcoming and engaging them in conversation.
Expressing love would mean we give freely of our time, talents, energy and financial resources to serve another person, not because they are somehow less fortunate than us, but because they are created in God's image and therefore worthy of love and dignity.
Love would mean yielding our rights and desires to care for the needs of others.
Love also means we care enough about one another to confront unhealthy attitudes and behaviors so that our lives might reflect more the grace we've been given.
In the second century, the theologian Tertullian wrote about how the non-Christians of that day regarded Christians.  He said that they were amazed by Christians, saying, "See how they love one another."  These early believers put their love into tangible and practical action:  they cared for the sick, the widows, the orphans, and the strangers both materially and spiritually.  And the people who saw their love were moved by what they saw.
Genuine love for God and for others lived out in the name of Jesus Christ should be the difference between Christians and the world. 
Do we want others to believe in Jesus Christ and his Church?  Then we must become a community of people who love others in the same way Jesus loves us.  Wouldn't it be something if people in Findlay looked at the Christians of St. Andrew's and said, "See how they love one another" and wanted to be part of it?  May it be so.  Amen.